What is an average order value?
The average order value (AOV) is a reported commerce metric that measures how much each order is worth over a specific period of time. It tracks the average pound spent each time a shopper makes an order with your store via website or mobile.
Unlike metrics such as revenue per visitor (RPV), the average order value is worked out independently of other key performance indicators like conversion rates. Because it sits alone, businesses tend to give it more weight than other metrics.
Knowing your average order can give you valuable insights, such as whether or not you have the right pricing strategy if marketing efforts are working and the long-term value of your customers. Being able to boost your AOV could lead to improved profit and revenue growth.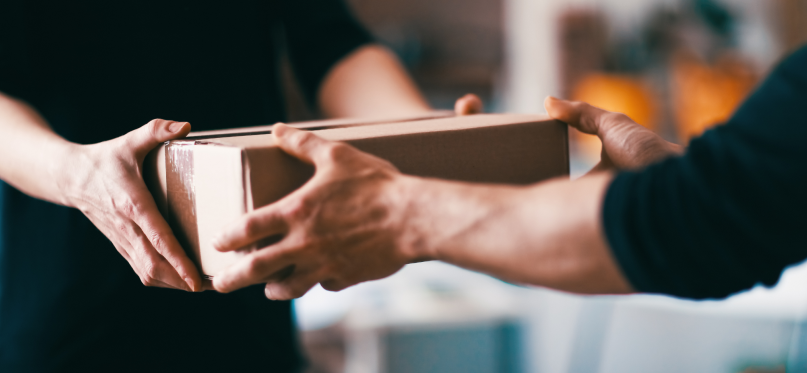 How do you calculate the average order value?
Calculating your average order value is much easier than increasing it. You simply divide the total revenue by the total number of orders for a specific period. What does that look like in practice? Here's a breakdown:
Value of orders for Q3 ÷ number of customers =
So, let's say the value of your orders throughout the third quarter was £100,000, and you had 75 customers in that period. Your average order value would be £1,333 per customer.
£100,000 ÷ 75 = £1,333
Therefore, you could confidently say that each customer in the third quarter of the year was worth a little over £1,300 to your business. You can also calculate average order values monthly, weekly and even daily. It really depends on which metric you'd like to base your average order value on.
How should you approach average order value?
Now, this is an interesting question. Calculating the average order value is helpful to give you a baseline number, but it's more complex than that and only gives you a partial overview. Many businesses dive deeper into the numbers and work out their AOV by the mean, median and mode.
Mean – this is the average value of all orders (what we typically refer to as Average Order Value)

Median – middle value of all orders

Mode – the most frequently occurring order value
The mean tends to be higher than the mode as it's the average. But it's the mode where you can perhaps garner the best insights into the average spend of each customer. It looks at the most frequently occurring order value, the one that customers purchase the most.
Trying to boost the mode can be the differentiator that sees your average order value increase. That's not to say that you shouldn't examine the mean and the median. But the mode is also an important metric for creating a strategy to boost your AOV.
Average order value insights
Looking at the broader stats for average order values across industries can be tricky, as they all have different indicators for average spending. It's hard to answer the question of 'what is a good average order value', as it will vary so much between companies and industries.

And when it comes to measuring your own AOV, ensure that factors like seasonality are taken into account, as this can seriously distort the AOV – unless, of course, you're especially looking at trends during seasonal periods like Black Friday and the festive season.

Essentially, boosting your AOV is about encouraging customers to buy more items, and specifically, items that cost more. That comes with greater commerce urgency and creating a marketing strategy encouraging more interaction (and conversion) with your products and services.

Here's how you do it.
Ways to increase average order value
The minimum order for free shipping

Free shipping is a highly effective way to get customers to increase the order value of their cart. It gives them an incentive, as they get something tangible out of it at the end. You'll need to calculate what metric works for you to offer free shipping to make it feel attainable to the largest number of customers.

Do that, and you can increase overall revenues. Set the barrier too high, however, and you'll risk cart abandonment. It's all about finding the sweet spot in the middle – try setting your threshold is 20-25% higher than your AOV.

Go too high, though, and you could risk cart abandonments. For example, if you set your free shipping threshold at £50 when your average order is £25, it's more likely to deter shoppers than it is to encourage them.
Customer loyalty programs

Brand loyalty is key for not only increasing your average order value but also driving repeat business. A brand loyalty program can be a smart way to get a higher AOV while rewarding your more frequent customers.

Studies have found that loyalty programs can increase average order value by an impressive 14% when done right. So think about rewards related to your business that incentivise your customers to increase their AOV and keep coming back to your store.

Offer a free gift with purchase

Convincing people to do something with the dangling carrot of a free gift usually proves to be a smart move. You can also go down the route of offering coupon codes with a purchase or store gift card.

These methods encourage shoppers to purchase with you again, especially if you set an expiration date on your offer. You're giving them something in the form of a discount, but that can easily entice them to buy higher-priced items, increasing your AOV in the process.
Be flexible with returns

It's important to be transparent and flexible with returns. If shoppers feel like they have to jump through hoops just to send an item back, it will discourage them from shopping with you, let alone increasing their average order value.

The returns experience heavily affects whether shoppers come to give repeat business to a retailer. Create a flexible return policy and erase anxieties with your customers about purchasing from you. It will make them more inclined to use your business, and they'll feel more comfortable when it comes to bigger-ticket items.
Flexible finance

One of the best ways to increase the average order value is by offering flexible finance. The way people pay for products and services has evolved over the years, and alternative payment methods like buy now, pay later (BNPL) have become increasingly popular.

They allow customers to spread the cost of their purchase, paying over several instalments. That kind of financial freedom empowers shoppers to buy the things they really want while merchants can sell more.

Having flexible finance – be it buy now, pay later or digital credit – also helps to reduce cart abandonment. So not only can it help increase the AOV by allowing customers to spread the cost, but it can also stop them from dropping off at one of the most vital stages of the buying process.

Accepting digital wallets, mobile payments, and other non-traditional forms like BNPL is an important step for merchants to appeal to their customers. Doing so can give shoppers more confidence and provide you with an uptick in average order value.

Accepting digital wallets, mobile payments and other non-traditional forms like BNPL is an important step for merchants to appeal to their customers. Doing so can give shoppers more confidence and provide you with an uptick in average order value.
Helpful marketing tips to boost average order value
Email campaigns
Marketing is an essential tool to highlight customers to your products and services. If you want to increase the AOV, you'll need a clever approach to marketing, and email newsletters can be a great way to boost sales numbers.

Remind people of products they've left in their cart, send emails regarding other products they might like after a recent purchase, and introduce promotions that will encourage them to put more items in their basket the next time they shop with you.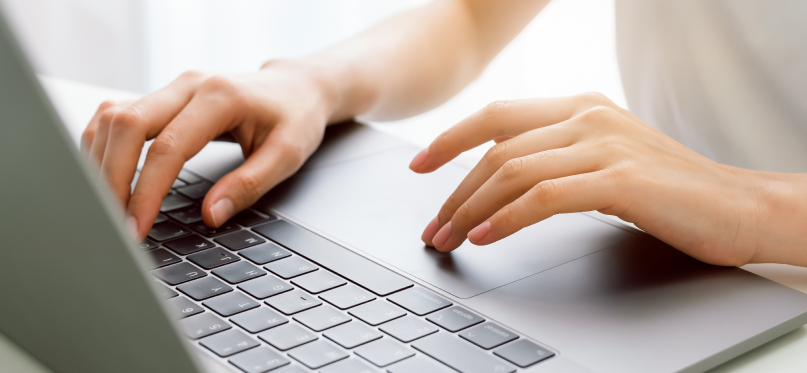 Advertise on social media
Social media increases in importance each day, and it's a great way for you to build a brand. You can also tap into social media channels to alert followers to sales, new products and just about anything to do with your store.

Ideally, you'll have a presence on the major platforms – Facebook, Instagram, Twitter, TikTok – and create compelling content that resonates with customers. You can use them to build brand loyalty that will, in turn, encourage them to shop and your store and feel comfortable with larger basket sizes.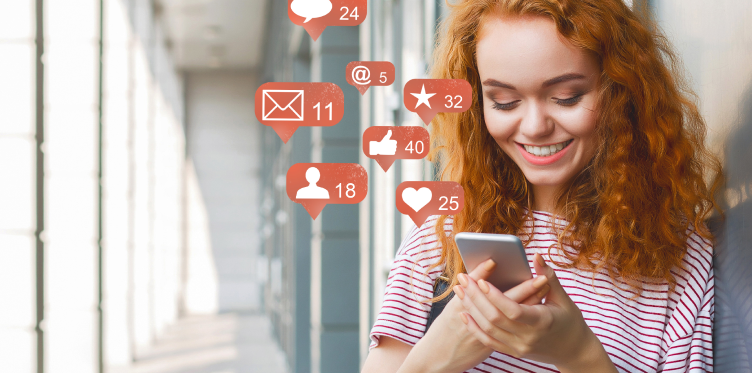 Use paid advertising
Advertising across social media and search engines like Google is a great way to alert people to special promotions. It helps raise awareness around your brand, too. Again, the more that people feel comfortable with your shop, the more inclined they'll be to spend money there.

Use Google Ads to highlight your products and services and sponsor posts on social media. You can use tools like Google Analytics to get a better idea about your audience personas and then create paid ads that appeal to your target demographic.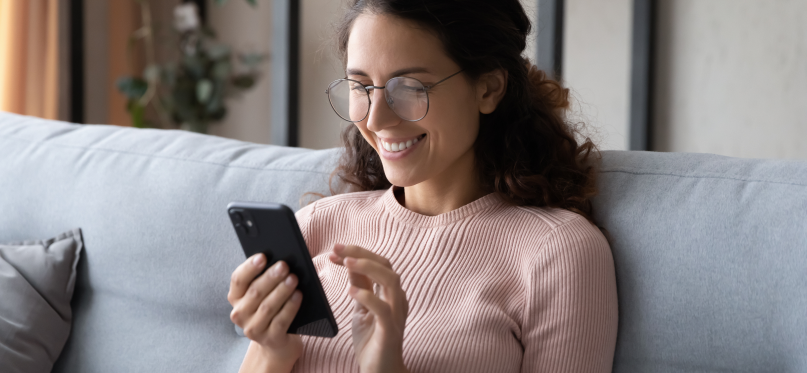 Content creation
Content creation will help build your profile and offer thought leadership. These are all factors that can increase the average order value, as customers will also value the content you release.

The type of content you make doesn't even need to directly sell your products and services. Write blog posts about your industry, offer valuable insights with ebooks and infographics and create video content that engages viewers. All of this will help build trust in your brand and bring loyal customers who see you as the go-to place for items and information.